Best Guarantees in Buckeye:
60 Day No Spots Guarantee
100% Satisfaction Guarantee:
If You're Not Happy, the Job is FREE
We serve Surprise, Waddell, Buckeye, Litchfield Park, El Mirage, Sun City, Sun City West, Youngtown, Goodyear, Glendale, Peoria, Laveen, Tolleson, Avondale, Phoenix, Anthem, Wittman, Wickenburg, Morristown in ARIZONA
Our promise
Why You'll LOVE MaxClean
When it comes to restoring the beauty of your tiles and grout, MaxClean stands as the unrivaled choice. With a proven track record of excellence, our team of dedicated professionals possesses the expertise, state-of-the-art equipment, and eco-friendly cleaning solutions to rejuvenate your surfaces, bringing them back to their pristine condition. We understand that over time, dirt and grime can accumulate in the porous grout lines and dull the shine of your tiles. At MaxClean, we don't just clean; we meticulously restore, ensuring that your floors look as good as new. Our commitment to customer satisfaction and our passion for delivering outstanding results make us the top choice for those seeking a transformative tile and grout cleaning experience. Choose MaxClean and witness the remarkable difference we can make for your home or business.
Eco-friendly Technologies
MaxClean is committed to providing top-quality tile and grout cleaning services while also prioritizing environmental sustainability. We take pride in our dedication to using eco-friendly technologies for our cleaning processes. Our state-of-the-art equipment and cleaning solutions are carefully chosen to minimize their impact on the environment, from the reduction of harmful chemicals to energy-efficient machinery. By adopting these eco-conscious practices, we ensure that our cleaning services not only restore the beauty of your tile and grout but also contribute to a healthier and more sustainable living environment for you, your family, and the planet. Our eco-friendly approach is an essential part of our mission to deliver exceptional cleaning results with a commitment to the well-being of both our customers and the world we all share.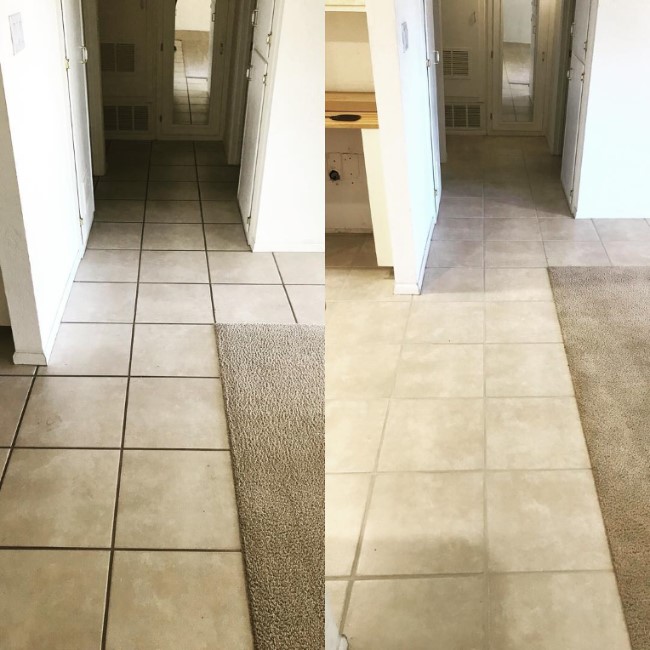 Join our happy customers
If I could give 10 stars I would. Anthony went above and beyond our expectations!
Christi Villegas
2023-10-06
Just had my first encounter with MaxClean based on a referral from someone in my community. The entire experience has been fabulous. They have responded quickly toy request for quote, booked the appt., told me what to expect, arrived not on time but early!!! (Love it) and did an impeccable job on the carpet cleaning. While at the carpet cleaning appt I got a quote on tile cleaning and sealing of the grout which we will be booking shortly. Great people, amazing service and supreme work! I highly recommend MaxClean!!!!
Anthony was very nice and professional. He did a great job on my carpet & tile. I would definitely recommend MaxClean!
Carolyn Campero
2023-10-03
Love this company! I always contact them first when I need carpet or tile cleaned!
Rodrigo Alvarado
2023-09-30
Very friendly and professional employee named Anthony did carpet cleaning in 3 bedrooms. They stayed looking brand new and smelled great. I Highly recommend this company to anyone that needs carpets/tile cleaned.
Max and Anthony have been amazing. We just bought a place in AZ and they have taken care of our carpets multiple times after guests trash them. These men are outstanding!
Robert Perry III
2023-09-11
I had Anthony and team come out for air vent and dryer cleaning. They did a fantastic job, and were clean and efficient. Highly recommend!!
Mary alice Leon
2023-08-23
Anthony came professional and friendly did an exceptional God job on my 3 rooms..would use them again. Ok
Had carpeting cleaned in three rooms. Anthony was very thorough, friendly and professional. Great job.
Cleaning Process
Step 1: Preparation
Begin by preparing the area for cleaning. Remove any loose dirt and debris by sweeping or vacuuming the tile and grout to ensure a clean surface to work on.
Step 2: Application of Cleaner
Apply a suitable tile and grout cleaner to the surface. The cleaner will help break down dirt, stains, and grime that have accumulated on the tile and within the grout lines. Allow the cleaner to sit for a few minutes to work its magic.
Step 3: Scrubbing
Using a stiff brush or an electric scrubber, vigorously scrub the grout lines and tile surface. This step is essential for removing embedded dirt and stains from the grout and ensuring a thorough clean
Step 4: Rinse and Dry
After scrubbing, thoroughly rinse the area with clean water to remove any remaining cleaner residue. Once rinsed, dry the tile and grout to reveal a pristine, refreshed surface free of dirt and grime.
Following these four steps will result in a beautifully cleaned tile and grout surface in your home.
Types of tile we clean:
Ceramic
Porcelain
Travertine
Limestone
And more…
Areas of Tile and Grout We Can Clean
Bathroom floors
Showers and tubs
Kitchen floors
Foyers
Entryways
Hallways
Sunrooms
Countertops
Backsplashes
Do-it-yourself isn't always best
Put away that toothbrush and bottle of grout cleaner. Our tile and grout experts can clean your tile and grout more thoroughly and with less hassle. Retail grout cleaners only clean the surface of the grout, but a stronger cleaning method is the only way to truly deep clean porous grout. We use specialized, high-powered equipment and products that remove and extract soil from deep within grout. If grout is cleaned improperly over a period of time, it becomes permanently discolored and can only be restored by re-coloring. Don't waste time on ineffective cleaners; call MaxClean Today!
Call Us NOW!